Are you a passionate aviation enthusiast? Flypont Simulators, a dynamic and young company in the aviation industry, is seeking a Basic Instructor to provide assistance and support to our enthusiastic customers eager to explore the world of aviation through flight simulation. Join us and be a part of our team!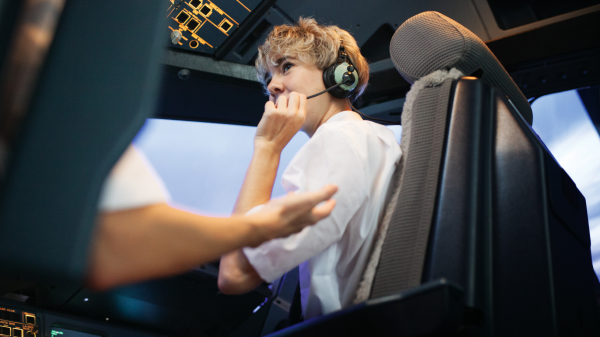 Job description:
As a Basic Instructor, you will have the opportunity to work in a stimulating and engaging environment, providing essential support and instructions to customers during their simulation sessions. You will play a vital role in ensuring our clients have a remarkable and realistic experience as they delve into the world of aviation.
Job requirements:
Proficiency in the English language: Essential for effective communication with international clients and ensuring mutual understanding during assistance and teaching.
Flight simulation competence: Ability to use and operate basic flight simulators, providing assistance and instructions to clients during simulation sessions.
Effective communication: Skill to communicate clearly and engagingly with clients, providing detailed instructions and personalized assistance.
Microsoft Office proficiency: Ability to use productivity software like Word and Excel for document preparation and management of relevant information for the position.
Customer orientation: Ability to provide excellent service to clients, including quick responses to inquiries, assistance during simulation sessions, and problem-solving that may arise.
Passion for aviation: Strong interest and deep passion for aviation and the aerospace industry are crucial to inspire and engage clients.
Organizational skills: Ability to manage and coordinate simulation sessions, keeping track of bookings, schedule, and client needs.
---
Flypont Simulators is an industry leader in flight simulation, committed to delivering high-quality training experiences. We offer a stimulating work environment, growth opportunities, and the chance to be part of a dedicated and motivated team.
---
If you are excited to be part of this thrilling adventure and use your skills and passion for aviation to contribute to our company's success, please submit your application today. Send your resume and a cover letter using the form below. We look forward to hearing from you!