Are you a skilled aviation professional with a passion for teaching and simulation? Flypont Simulators, a dynamic and cutting-edge company in the aviation industry, is seeking an experienced and skilled Advanced Instructor to join our enthusiastic team. This is an exceptional opportunity to make a significant impact and contribute to the advancement of flight simulation training.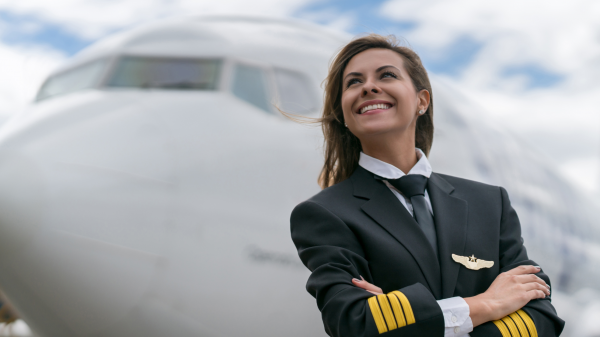 Job description:
As an Advanced Instructor, you will be responsible for providing comprehensive and advanced flight simulation instruction to a diverse range of clients. Your expertise will be crucial in delivering high-quality training and ensuring an immersive and realistic experience for our customers. You will guide and mentor aspiring pilots, enabling them to develop their skills and knowledge in a professional and supportive environment.
Job requirements:
Extensive aviation background: Possess a deep understanding of aviation principles, procedures, and regulations. Hold a valid pilot license (ATPL/CPL preferred).
Advanced simulation proficiency: Demonstrated expertise in operating and instructing on advanced flight simulators across different aircraft types.
Teaching experience: Proven track record in aviation instruction, including experience in delivering training programs and conducting assessments. (preferred)
Strong communication skills: Excellent verbal and written communication abilities, enabling you to effectively convey complex concepts and provide constructive feedback.
Multilingual proficiency: Fluent in English (written and spoken). Additional languages are a plus.
Technological aptitude: Proficient in utilizing advanced software and simulation tools related to flight training. Familiarity with instructional design principles is advantageous.
Customer-oriented mindset: Passionate about delivering exceptional customer experiences, tailoring instruction to individual needs, and ensuring the highest levels of customer satisfaction.
Adaptability and problem-solving: Possess the ability to adapt to various learning styles, handle challenging situations, and find innovative solutions.
Team player: Collaborative attitude and the ability to work effectively within a diverse and dynamic team environment.
---
Flypont Simulators is at the forefront of flight simulation training, dedicated to providing unparalleled experiences for aspiring pilots worldwide. As an Advanced Instructor, you will play a pivotal role in shaping the future of aviation training, while working in a supportive and innovative company culture.
---
If you are ready to embark on a rewarding journey and make a real impact in the aviation industry, we invite you to submit your application. Please send your resume and a cover letter detailing your relevant experience using the form below. We look forward to hearing from you!